Conferences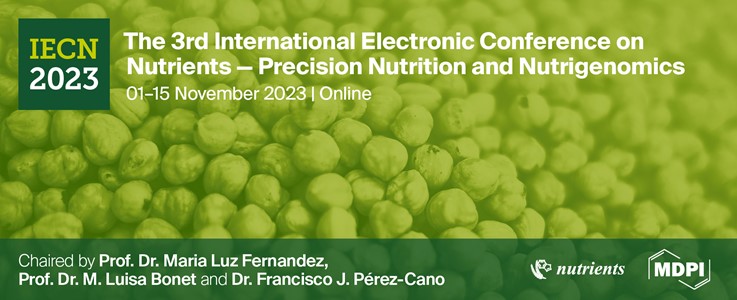 We are pleased to announce the Third Electronic Conference sponsored by Nutrients. The focus of this conference will be on Precision Nutrition and Nutrigenomics. Precision Nutrition, a novel individualized approach, considers the genetic and epigenetic information as well as age, gender, lifestyle, gut microbiota, and health status conditions to design the best dietary approaches for an individual in order to achieve optimal health and ageing, disease prevention and improved exercise performance. This conference will provide updated information and novel findings on the role of epigenetics, genetic polymorphisms and the microbiota in Precision Nutrition as well as the use of "omics" as necessary tools to discover unsuspected interactions and interpret the information.
Participants will have the opportunity to examine, explore and actively participate in current issues and advances in these areas. We hope to facilitate discussions and exchanges within the community. This event will solely be an online proceeding that allows participation from all over the world with no concerns about travel and related expenditures. This type of conference is particularly appropriate and useful because of the discussion on new findings on Precision Nutrition and Nutrigenomics . An electronic conference provides a platform for rapid and direct exchanges about the latest research findings and novel ideas. The participation in, as well as the "attendance" of, this online conference is free of charge.
Timeline:
Abstract Submission Deadline: 10 August 2023
Abstract Notification Deadline: 21 August 2023
Full Paper Submission Deadline:15 September 2023
Conference Time:1–15 November 2023
We hope the community will share this enthusiasm and help to make this first edition a success—for many to come in the future.
Conference link: