Conferences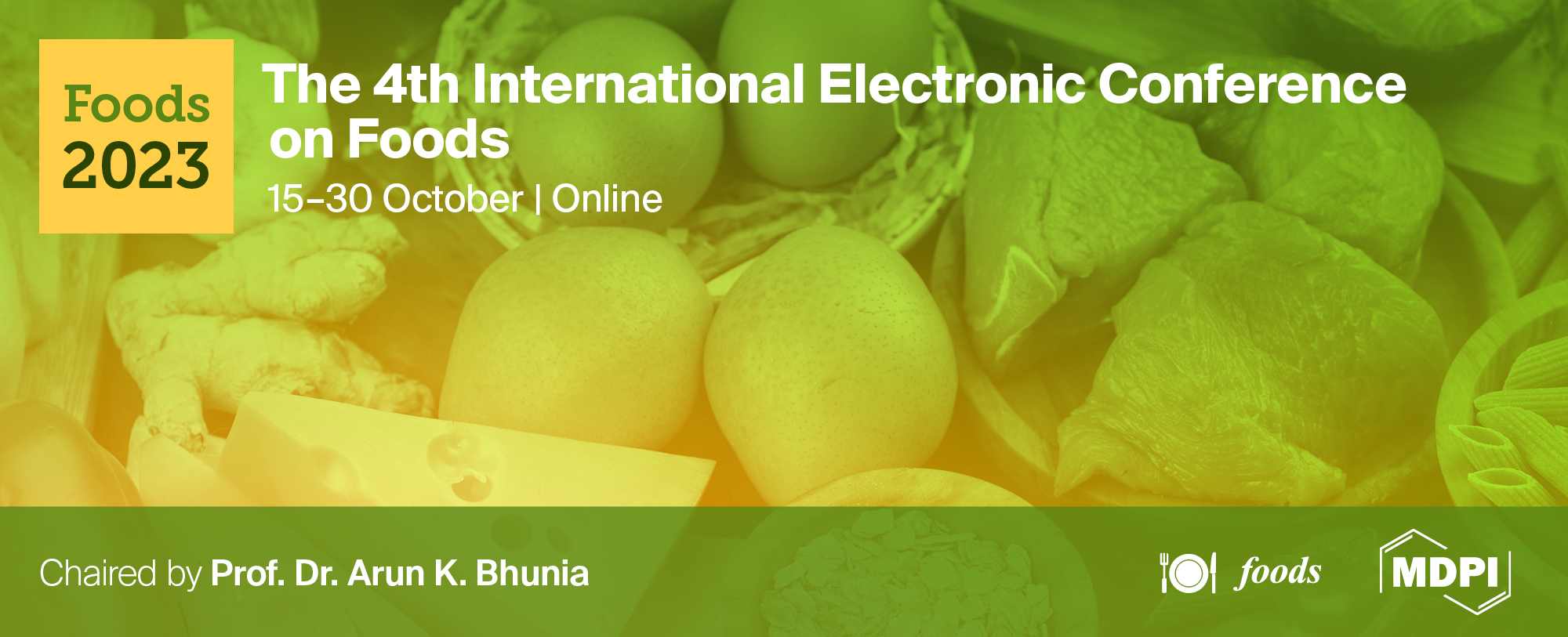 It is our pleasure to announce that the 4th Electronic Conference on (Foods 2023), chaired by Prof. Dr. Arun K. Bhunia, will be held on https://foods2023.sciforum.net/ from 15–30 October 2023.
This conference will provide a great platform to discuss the challenges and opportunities facing Sustainable Food Systems and has been divided into nine themes:
S1: Food Security and Sustainable Food Supply (with special emphasis on Agri-Food & Food Industry, pandemic, COVID, supply chain, societal elements, etc)
S2: International Trade and Food Economic
S3: Food Sensory and Consumer Choices
S4: Food Physical and Structural Property
S5: Food Chemistry and Biochemistry
S6: Food Analysis, Biotechnology, and Engineering
S7: Food Quality and Safety
S8: Food Microbiology
S9: Functional Foods, Nutrition and Health
Important Dates:
Abstract Submission: 7th July 2023
Notification of Acceptance: 20th July 2023
Proceedings Paper Submission Deadline: 14th August 2023
Conference: 15th–30th October
All submitted abstracts will be evaluated by the conference committee. Upon acceptance of their abstract, will be able to upload papers, posters, or presentations (including videos) before the full submission deadline. All accepted proceedings papers will be published in one dedicated volume in the MDPI Proceedings journal Biology and Life Sciences Forum (ISSN 2673-9976). The publication of proceedings papers is free of charge.
Additionally, participants of this conference are cordially invited to contribute a full manuscript to a dedicated Special Issue in the journal Foods (ISSN 2304-8158, IF 5.561 (2021)). Papers presented at the conference will be granted a 20% discount in the Special Issue.
Note: The submission to the journal is independent of the conference proceedings and will follow the usual process of the journal, including peer review, APC, etc.
For more information about the procedure for submission, peer review, revision, and acceptance of conference proceedings papers, please refer to the section "Instructions for Authors" at https://foods2023.sciforum.net/#instructions
We look forward to your participation in this exciting event.
To find out more about the conference, please visit the following link:
https://foods2023.sciforum.net/
For more information, please contact foods-e-conference@mdpi.com