Porous Carbon for CO2 Capture Technology: Unveiling Fundamentals and Innovations
Viewed by 318
Abstract
Porous carbon is an emerging material for the capture of CO
2
from point sources of emissions due to its high structural, mechanical, and chemical stability, along with reusability advantages. Currently, research efforts are mainly focused on high- or medium-pressure adsorption, rather than
[...] Read more.
Porous carbon is an emerging material for the capture of CO
2
from point sources of emissions due to its high structural, mechanical, and chemical stability, along with reusability advantages. Currently, research efforts are mainly focused on high- or medium-pressure adsorption, rather than low-pressure or DAC (direct air capture) conditions. Highly porous and functionalized carbon, containing heteroatoms (N, O, etc.), is synthesized using different activation synthesis routes, such as hard template, soft template, and chemical activation, to achieve high CO
2
capture efficiency at various temperatures and pressure ranges. Fundamental pore formation mechanisms with different activation routes have been evaluated and explored. Higher porosity alone can be ineffective without the presence of proper saturated diffusion pathways for CO
2
transfer. Therefore, it is imperative to emphasize more rational multi-hierarchical macro-/meso-/micro-/super-/ultra-pore design strategies to achieve a higher utilization efficiency of these pores. Moreover, the present research primarily focuses on powder-based hierarchical porous carbon materials, which may reduce the efficiency of the capture performance when shaping the powder into pellets or fixed-bed shapes for applications considered. Therefore, it is imperative to develop a synthesis strategy for pelletized porous carbon and to explore its mechanistic synthesis route and potential for CO
2
capture.
Full article
►

▼

Show Figures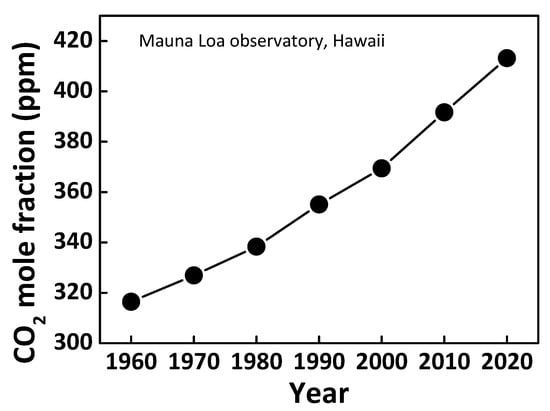 Figure 1