Conferences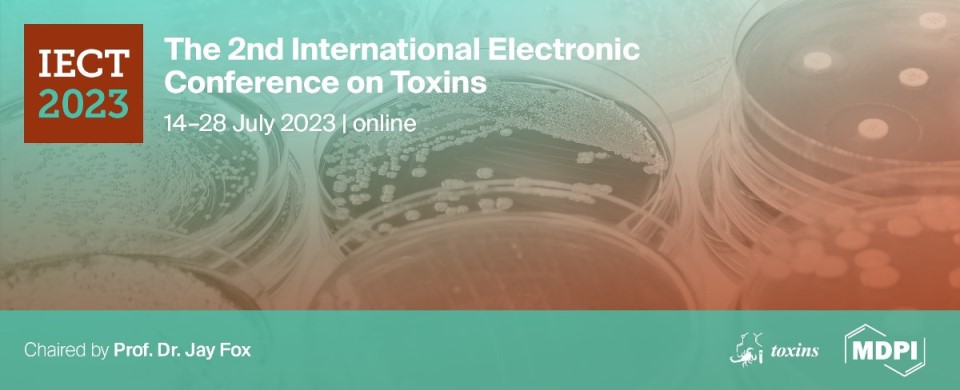 We are particularly excited this year to announce the 2nd International Electronic Conference on Toxins (IECT2023). The reason for this is that the meeting will serve to inaugurate an additional scientific domain, Toxinology, for our journal Toxins (ISSN: 2072-6651; Impact Factor: 5.075). The meeting will be hosted online at https://iect2023.sciforum.net/ from 14 to 28 July 2023.
Topics for IECT2023 are organized into six sessions:
S1. Novel plant, animal, insect and microbial toxins.
S2. Mechanism of action and/or pathophysiology of toxins.
S3. Use of toxins as tools for research, drug discovery, and therapeutics.
S4. Impact of toxins on public health.
S5. Impact of toxins on agriculture.
S6. Evolution of toxins.
Within each topic of particular interest will be those at the interface of toxicology and toxinology.
IECT2023 offers you the opportunity to participate in this international, scholarly conference without any concerns of expenditures regarding travel—all you need is your computer and access to the Internet. We would like to invite you to "attend" this conference by presenting your latest work. There is no registration fee. Abstracts (in English) should be submitted online before 7 April 2023.
We look forward to your participation in this exciting event.
Sincerely,
Professor Jay W. Fox,
Chair of the 2nd International Electronic Conference on Toxins
University of Virginia School of Medicine