Special Issue "Remote Sensing by Synthetic Aperture Radar Technology"
A special issue of Remote Sensing (ISSN 2072-4292).
Deadline for manuscript submissions: closed (31 July 2012) | Viewed by 121423

Special Issue Editors
Prof. Dr. Kazuo Ouchi
E-Mail
Website
Guest Editor
Department of Computer Science, School of Electrical and Computer Engineering, National Defence Academy, 1-10-20 Hashirimizu, Yokosuka, Kanagawa 239-8686, Japan
Interests: Synthetic Aperture Radar (SAR); Interferomtric SAR (InSAR) and Polarimetric SAR(Pol-SAR); and System Development Methodology of SAR, InSAR and Pol-SAR in Oceanography, Forestry and Earth Science Optimization and Algorithm Development; Scattering of Electromagnetic Waves; Speckle Statistics; Statistical Optics; Coherent Optics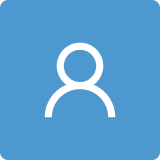 Dr. Masanobu Shimada
E-Mail
Guest Editor
Earth Observation Research Center (EORC), Japan Aerospace and Exploration Agency (JAXA), Sengen 2-1-1, Tsukuba, Ibaraki 305-8505, Japan

Special Issue Information
Dear Colleagues,

Since the launch of the SEASAT-SAR in 1978, considerable advances and developments have been made in synthetic aperture radar (SAR) technologies. From 1990, SAR history is being enriched by the various types of the SARs: spaceborne, shuttle-borne, airborne, and UAV-borne SARs. Following the JERS-1 L-band SAR in 1992, Japan launched the L-band SAR on ALOS in 2006 and achieved the enormous engineering and scientific results. Much progress has also been made by X- and C-band SARs, including SIR series, SRTM, ERS-1/2, RADARSAT-1/2, COSMO-SkyMed, TerraSAR-X, TanDEM-X. From 2010, SARs are being developed in the various countries and enhancing the unique and valuable functionality of observing the global Earth and its environmental characteristics. "SAR Golden Age", this is the word to express the current and future SAR stream in the world during 2010s. The basic discipline behind this is the ability of acquiring data day and night under all-weather conditions irrespective of cloud cover, ease of mathematic expression, ease of multi variable expression of the microwave in interferometric and polarimetric terms, etc. Based on the experiences on the electromagnetic scattering studies over the decades, we now have been achieving the SAR-based remote sensing for engineering adventure and the geophysical parameter estimation. On these observations, we have planned to launch the spepcial issue of the SAR technologies and the remote sensing as follows.
Prof. Dr. Kazuo Ouchi
Dr. Masanobu Shimada
Guest Editors
Keywords
spaceborne, airborne, and UAV-borne SAR systems and mission concepts
advanced SAR design, concepts, and modes
SAR processors and algorithms
calibration and validation
signal processing and image analysis
interferometric SAR
polarimetric SAR, polarimetric-interferometric SAR
inverse SAR
remote sensing of atmosphere, ocean, ice, and land
environmental and disaster monitoring
target detection, identification, and classification
security and monitoring surveillance
all aspects of SAR, related technologies, and applications