Greenhouse Gas Emissions Performance of Electric and Fossil-Fueled Passenger Vehicles with Uncertainty Estimates Using a Probabilistic Life-Cycle Assessment
Cited by 3
| Viewed by 3337
Abstract
A technology assessment is conducted for battery electric and conventional fossil-fueled passenger vehicles for three Australian scenarios and seven Australian states and territories. This study uses a probabilistic life-cycle assessment (pLCA) to explicitly quantify uncertainty in the LCA inputs and results. Parametric input
[...] Read more.
A technology assessment is conducted for battery electric and conventional fossil-fueled passenger vehicles for three Australian scenarios and seven Australian states and territories. This study uses a probabilistic life-cycle assessment (pLCA) to explicitly quantify uncertainty in the LCA inputs and results. Parametric input distributions are developed using statistical techniques. For the 2018 Australian electricity mix, which is still largely fossil fuels based, the weight of evidence suggests that electric vehicles will reduce GHG emission rates by 29% to 41%. For the 'fossil fuels only' marginal electricity scenario, electric vehicles are still expected to significantly reduce emission rates by between 10% and 32%. Large reductions between 74% and 80% are observed for the more renewables scenario. For the Australian jurisdictions, the average LCA GHG emission factors vary substantially for conventional vehicles (364–390 g CO
2
-e/km), but particularly for electric vehicles (98–287 g CO
2
-e/km), which reflects the differences in fuel mix for electricity generation in the different states and territories. Electrification of the Tasmanian on-road fleet has the largest predicted fleet average reduction in LCA greenhouse gas emissions of 243–300 g CO
2
-e/km. A sensitivity analysis with alternative input distributions suggests that the outcomes from this study are robust.
Full article
►

▼

Show Figures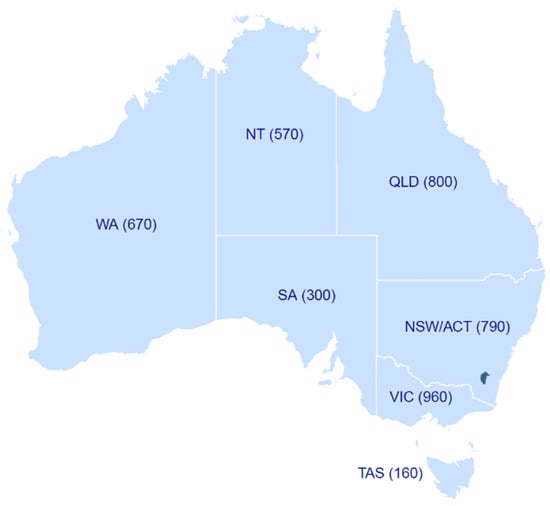 Figure 1