An Analysis of Irish Dairy Farmers' Participation in the Bioeconomy: Exploring Power and Knowledge Dynamics in a Multi-actor EIP-AGRI Operational Group
Cited by 2
| Viewed by 1460
Abstract
The European Commission's European Innovation Partnership for Agricultural Productivity and Sustainability (EIP-AGRI), part of the European Commission's Europe 2020 strategy, aims to 'achieve more and better from less' by bringing together a diversity of innovation actors to harness their combined knowledges to creatively
[...] Read more.
The European Commission's European Innovation Partnership for Agricultural Productivity and Sustainability (EIP-AGRI), part of the European Commission's Europe 2020 strategy, aims to 'achieve more and better from less' by bringing together a diversity of innovation actors to harness their combined knowledges to creatively achieve sustainability goals. The creation and novel use of biomaterials remains both a significant challenge and opportunity and bringing together all the relevant actors from primary production through to refinement and processing is anticipated to make progress in bringing into practice pilot operational approaches on the ground. For the bioeconomy, a nascent sector, it is a significant challenge for it to become established; grow; innovate and engage all the relevant actors. It has been noted internationally that primary producers, among other cohorts, remain marginalised from bioeconomy activities, which significantly compromises how inclusive and innovative the bioeconomy is likely to be henceforth. In this context, an interesting case study is the
Biorefinery Glas
Operational Group (OG), located in Ireland. The OG was a 'small-scale-farmer-led green biorefinery supporting farmer diversification into the circular bioeconomy'. The central research question of this paper concerns the dynamics of farmers' participation in the OG, focusing specifically on how their knowledges shaped the operation of the OG and bioeconomy activities within it. This paper presents a social network graph illustrating the diverse actors involved in the OG, their relative degrees of connectedness to each other, and an overview of the differing levels of actors' influence in the network. Interrogating the roles of different actors further, a lens of power theory is used to explore how farmers' knowledges were used in combination with others' knowledges to shape the development of the OG and innovation within it. The overall conclusion from an analysis of interviews conducted with farmer and non-farmer participants in the
OG
is that while farmers were highly connected with other members of the OG and viewed their involvement in the OG positively, the level of influence they had in decision-making processes in some areas of the OG was relatively limited. Different types of members of the OG tended to work in a relatively segmented way, with farmers contributing as input suppliers and on the practical side at the farm level, while other members of the OG such as scientists worked on more technical aspects. This paper concludes by providing conclusions and lessons of relevance to innovation-brokers and practitioners, and for the operation of OGs involving farmers elsewhere.
Full article
►

▼

Show Figures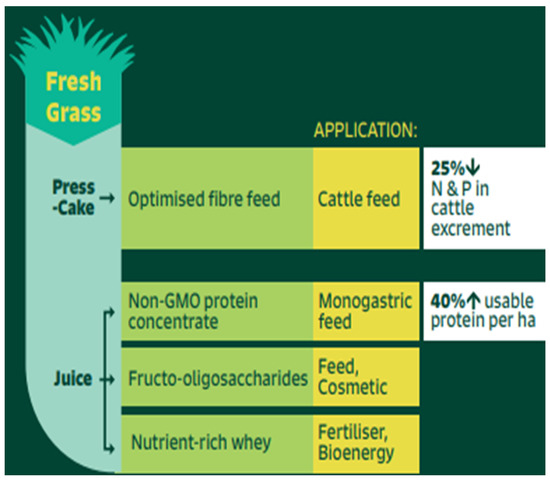 Figure 1