Conferences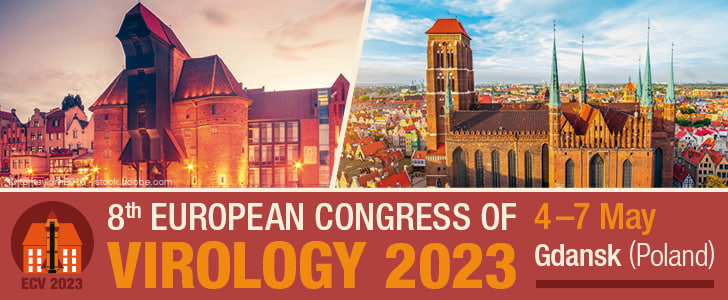 Dear Respected Academics and Researchers,
On behalf of the organizing committee, we are pleased to announce that the 8th European Congress of Virology 2022 will be held in Gdansk, Poland, on 4–7 May 2023.
Online Presentations
ECV 2023 will provide an opportunity for European virologists, representing various fields of research, to meet, present their results, and discuss the latest developments in virology, which have happened during this unusual time. It will also be a great opportunity to meet friends, reconvene with old acquaintances, and establish new collaborations. With the support of the International Scientific Committee, we strive to create a high-quality, interesting and informative program. Although coronavirus studies will undoubtedly be a focus of ECV 2023, it is very important to have all virus species and research areas represented, including basic, clinical, veterinary and plant virology.
You can find more information about this event on the following ECV 2023 website:
https://www.eusv-congress.eu/
All the papers are subject to a rigorous peer-review process by at least two members of the scientific committee or additional reviewers.
We are looking forward to seeing you in Gdansk, Poland.
Best regards,
Organizing Committee of ECV 2023