Conferences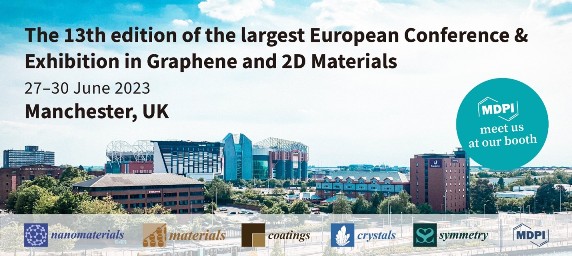 The 13th edition of the Graphene Conference series is the largest European event in Graphene and 2D Materials. In addition, 97 keynote and invited speakers are confirmed, and eight workshops will be held during the conference.
MDPI will be attending the event as an exhibitor, and we welcome researchers from different backgrounds to visit and share their latest ideas with us.
We are looking forward to meeting you at our booth, where you can find more information about the journals attending the conference:
We have prepared an engaging activity for the booth visitors: a raffle game with prizes.
Our representatives Rhys Pumphrey and Raluca Tarcan are eager to answer your questions and address any inquiries you may have.
For more information about the conference, please visit the following website: