Multi-Criteria Decision-Making System for Wind Farm Site-Selection Using Geographic Information System (GIS): Case Study of Semnan Province, Iran
Cited by 7
| Viewed by 2580
Abstract
Selecting the best place for constructing a renewable power plant is a vital issue that can be considered a site-selection problem. Various factors are involved in selecting the best location for a renewable power plant. Therefore, it categorizes as a multi-criteria decision-making (MCDM)
[...] Read more.
Selecting the best place for constructing a renewable power plant is a vital issue that can be considered a site-selection problem. Various factors are involved in selecting the best location for a renewable power plant. Therefore, it categorizes as a multi-criteria decision-making (MCDM) problem. In this study, the site selection of a wind power plant is investigated in a central province of Iran, Semnan. The main criteria for classifying various parts of the province were selected and pairwise compared using experts' opinions in this field. Furthermore, multiple restrictions were applied according to local and constitutional rules and regulations. The Analytic Hierarchy Process (AHP) was used to weigh the criteria, and according to obtained weights, wind speed, and slope were the essential criteria. Moreover, a geographic information system (GIS) is used to apply the weighted criteria and restrictions. The province's area is classified into nine classes according to the results. Based on the restrictions, 36.2% of the total area was unsuitable, mainly located in the north part of the province. Furthermore, 2.68% (2618 km
2
) and 4.98% (4857 km
2
) of the total area are the ninth and eightieth classes, respectively, which are the best locations for constructing a wind farm. The results show that, although the wind speed and slope are the most essential criteria, the distance from power facilities and communication routes has an extreme impact on the initial costs and final results. The results of this study are reliable and can help to develop the wind farm industry in the central part of Iran.
Full article
►

▼

Show Figures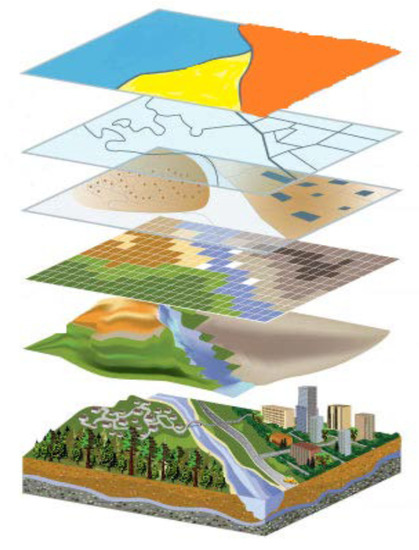 Figure 1