Conferences
Upcoming MDPI Conferences (1)

14 September 2023
The 10th World Sustainability Forum
Hybrid
The 10th World Sustainability Forum (WSF2023) will be a 24-hour event, held in 3 locations, as well as online. We believe that this will optimize worldwide participation in this global event.
The forum will have four main subjects distributed in three locations:
Kicking off in Singapore, the focus will be on sustainability for social community impact. We will then move onto Basel, where our Chairs will lead discussions on sustainability in the industry, and at university and corporate settings. Finally, our last hub in Toronto will focus on sustainability in the built environment.
WSF2023 is part of a global sustainability forum series that is organized by MDPI. As a hybrid event, it will provide scholars with the opportunity to attend the event in person at one of the three conference sites or, most sustainably, online. Arrangements have been made for a state-of-the-art online event.
We are particularly hoping to address STEM research with the social sciences and policy makers.
We look forward to welcoming you across the globe and virtually!
Prof. Dr. Edwin Constable and Prof. Dr. Max Bergman
Global Conference Chairs
Professor Horn Mun Cheah and Associate Professor Renee Tan
Singapore Conference Chairs
Prof. Dr. Anet Režek Jambrak and Dr. Lela Mélon
Basel Conference Chairs
Dr. Umberto Berardi
Toronto Conference Chair
Important Dates
Abstract Submission Deadline: 14 May 2023
Early Bird Registration Deadline: 30 July 2023
Registration Deadline: 3 September 2023
Social Sciences announces selected third-party conferences. In case you would like to announce your own event on the Social Sciences website, please fill out the following form to apply for the announcement of a conference or other academic event (seminar, workshop).
Upcoming Partner Conferences (2)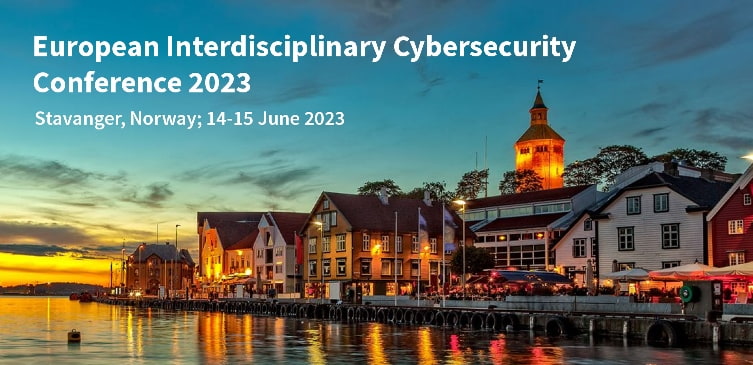 14–15 June 2023
EICC 2023: European Interdisciplinary Cybersecurity Conference
Stavanger, Norway
EICC 2023 aims at establishing a venue for the exchange of information on cybersecurity and its many aspects between academics and practitioners in Europe. The conference encourages the dialogue between computer scientists and researchers in all other fields related to cybersecurity, such as behavioral sciences, sociology, criminology, investigations and law. Interdisciplinary contributions are especially welcome.
Paper submission: 15 Jan 2023
EICC 2023 is planned as an in-person conference.
Papers are limited to six pages.
EICC 2023 proceedings will be published by ACM in ICPS.
Topics for this conference include, but are not limited to:
• Adversarial machine learning
• Digital privacy
• Big data and cybersecurity
• Embedded systems security
• Business continuity and disaster recovery
• Healthcare information security
• Child safety in the cyberspace
• Information security governance
• Cloud security
• Internet of things security
• Critical infrastructure security
• Network security
• Cyber forensics
• Security management
• Cyber insurance
• Software development security
• Cyber warfare
• Trust management
• Cyber-physical systems security
• Surveillance, interception, blocking and sovereignty
• Cybersecurity and cyber resilience
• Digital currency, blockchains and cybercrime
• Law, investigation, internet jurisdiction and ethics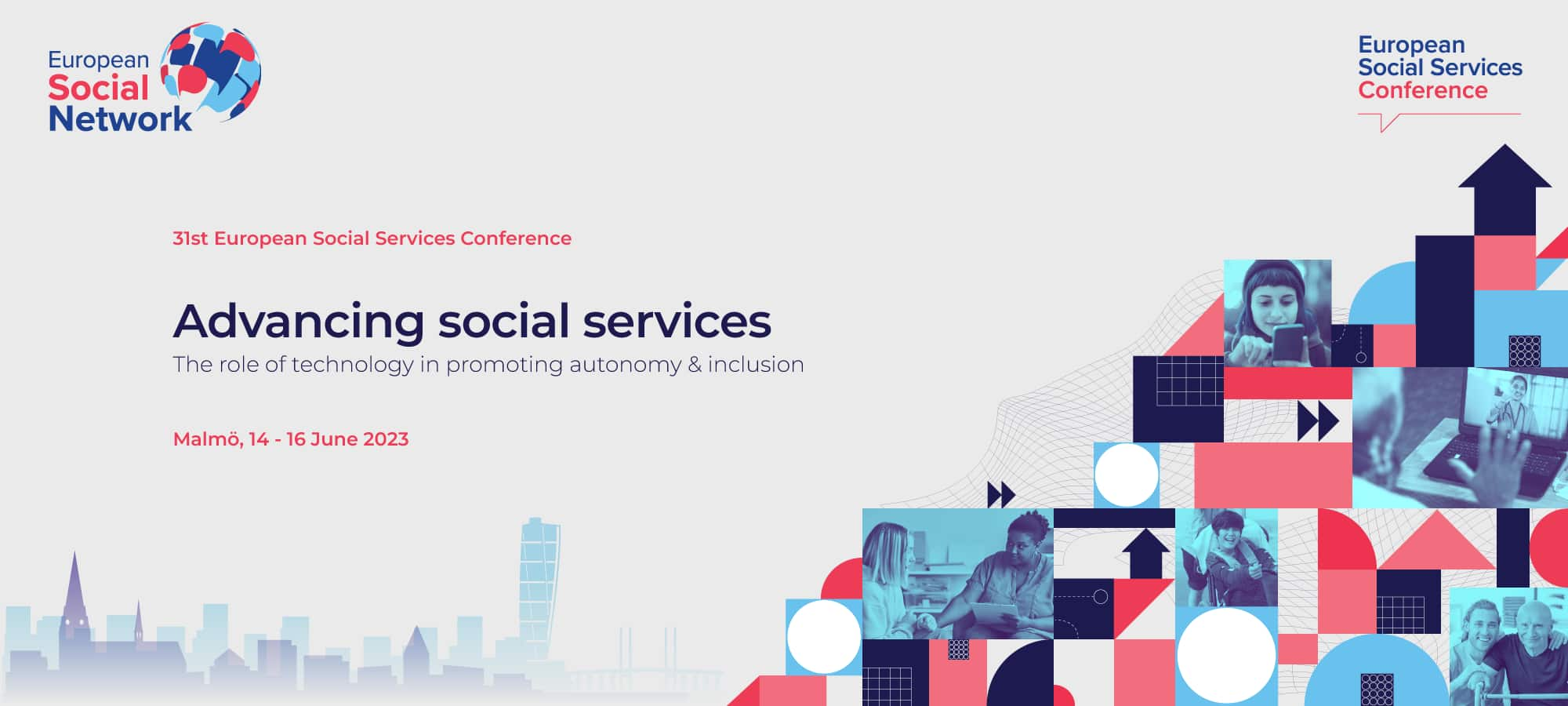 14–16 June 2023
The European Social Services Conference 2023
Malmö, Sweden
The European Social Services Conference is the largest policy and practice forum for social services in Europe. It is the flagship event of the European Social Network, the leading network for public social services in Europe. Organizations and keynote speakers from around the world offer insights into the latest innovations in social work. The theme of the 31st edition of the conference will focus on 'The role of technology in promoting autonomy and inclusion'.
Discussions will center around how technological advancements can help to improve the delivery of social services by making access to and the sharing of information simpler, improving coordination between services, encouraging early intervention, supporting decision making, and promoting peoples' autonomy and choice. The conference will highlight research on and practice in innovation in social services through IT developments for social inclusion, accessibility, organizational and workforce improvements, and data management.