Conferences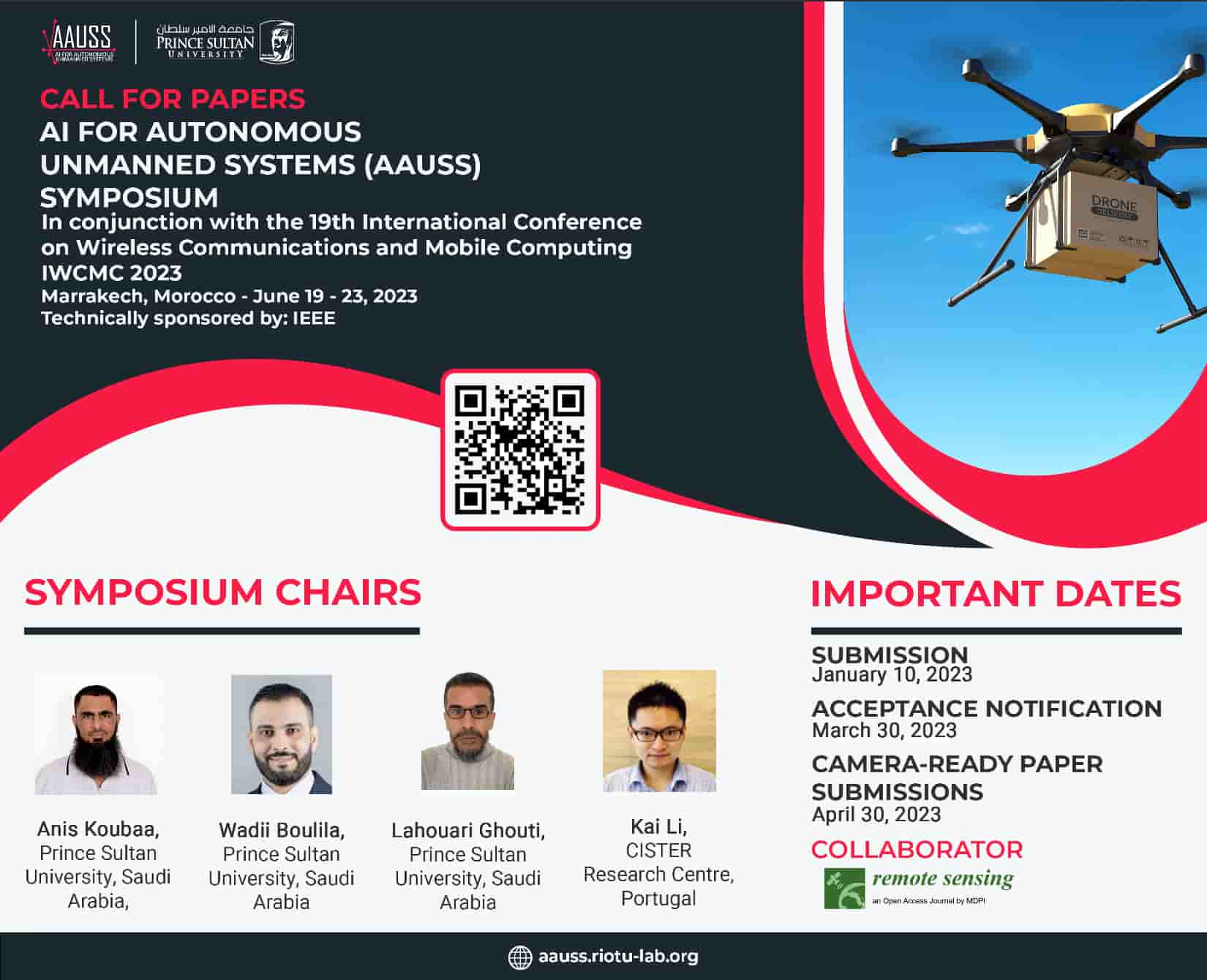 This Symposium aims to bring together state-of-the-art contributions that will address several challenges pertaining to the use of AI with Unmanned Autonomous Systems. The Symposium welcomes technical papers, in addition to papers reporting experimental prototypes and studies on the use of AI with Unmanned Autonomous Systems. Survey papers can also be accepted if they provide a comprehensive review and analysis of the state of the art.
Authors are invited to submit previously unpublished papers to this Symposium. Topics include, but are not limited to:
Cloud robotics for AI applications;
Reinforcement learning;
Self-driving cars;
Deep learning models for aerial image processing;
Attention modules for UAS-based AI models;
AI-model acceleration for UAS edge processing;
Deep learning security threats for UAS applications;
AI-based models for UAS safety;
Computation offloading;
AI-based Smart Cities with UAS;
AI-based surveillance systems;
Smart Agriculture;
Computer Vision for UASs.