Conferences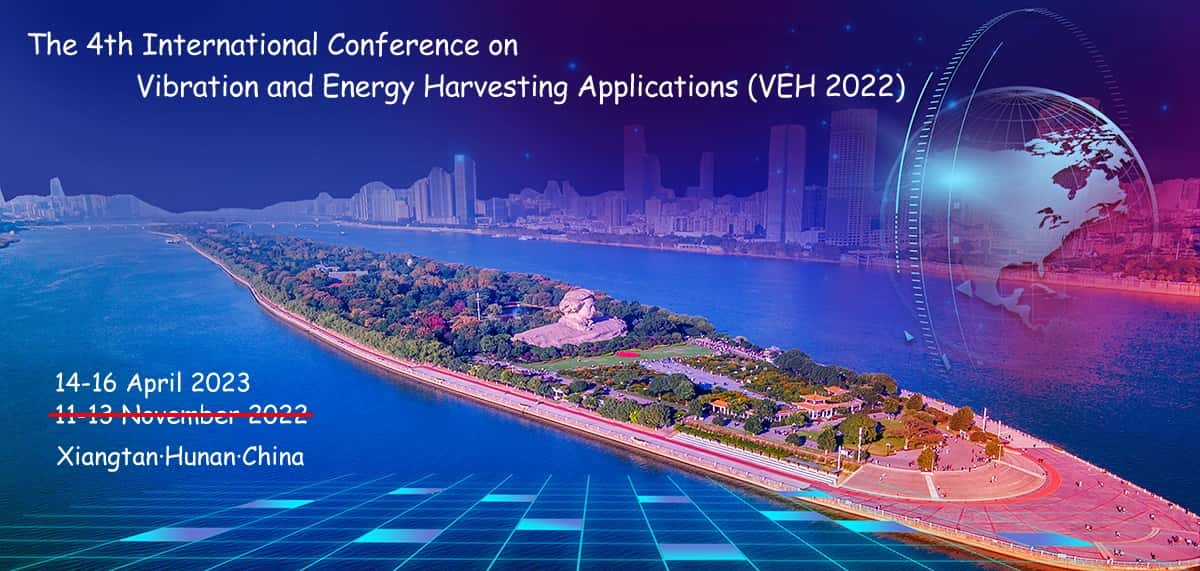 Dear friends and colleagues,
We trust this email finds you well.
After careful consideration of the current circumstances surrounding COVID-19 and having your safety as the priority, the VEH conference committee has decided to reschedule the 4th International Conference on Vibration and Energy Harvesting Applications. The conference, which was scheduled to take place on 11–13 November 2022, will now be taking place on 14–16 April 2023. The conference location will remain Xiangtan, Hunan, while a revised Conference program and further essential information will soon be announced on the website and the official VEH 2022 account on WeChat.
For VEH, an international forum of researchers all over the world, we strongly feel that meeting each other in person at a physical event is indeed one of the key elements of keeping the community active and growing. However, current evidence concerning the progress of the COVID-19 health crisis response, as well as projections around travel restrictions, does not provide sufficient certainty for the attainability of such an event.
Finally, we take this opportunity to express our gratitude to researchers and scholars for supporting our decision, thus facilitating the postponement of our conference. We look forward to meeting you in spring in Xiangtan, Hunan.
VEH 2022 Committee