Conferences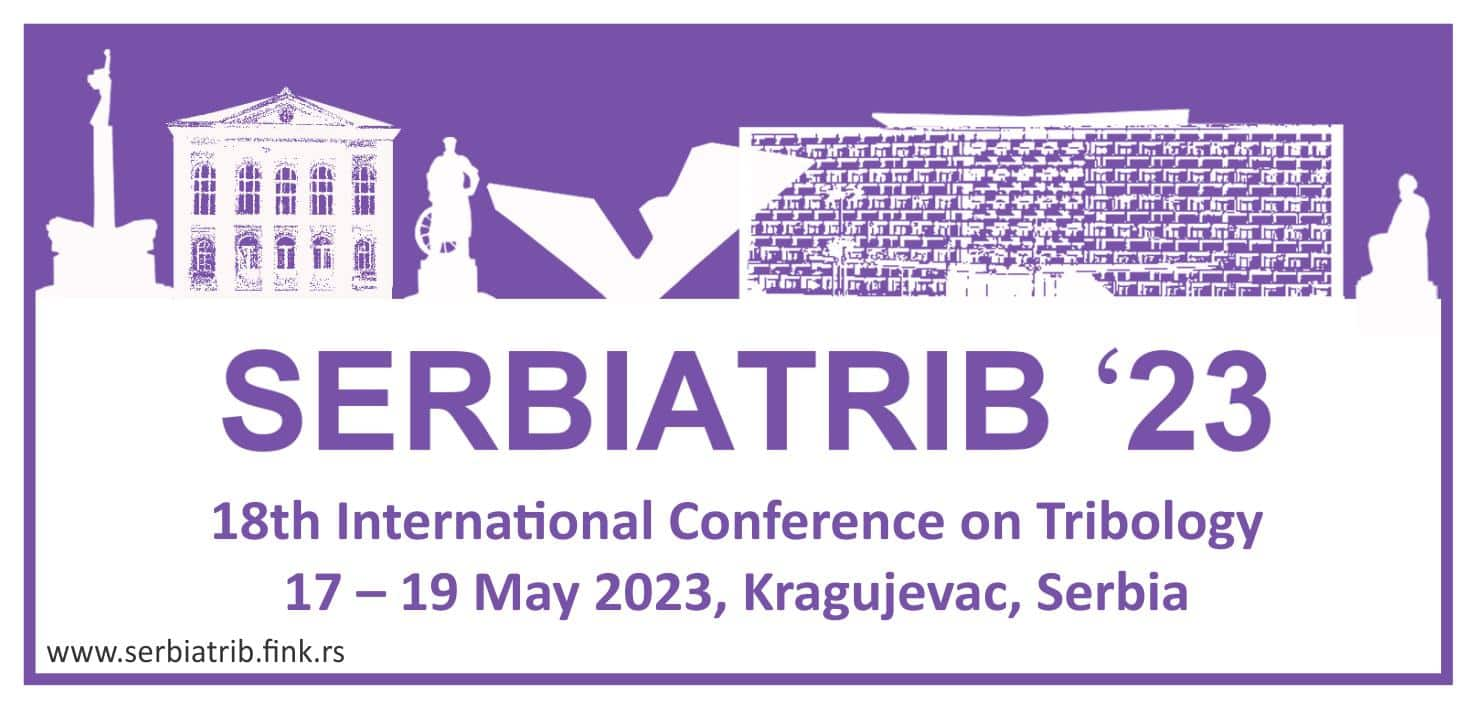 Dear Colleagues,
We would like to invite you to participate in the 18th International Conference on Tribology—SERBIATRIB '23 that will be held in Kragujevac (Serbia), at the Faculty of Engineering, University of Kragujevac, 17–19 May 2023.
The aim of SERBIATRIB '23 is to bring together researchers and engineers, to present and discuss ideas, experiences, challenges, research results, and potential solutions on topics relating to research and practice in tribology.
Conference Topics:
Fundamentals of friction and wear
Tribological properties of solid materials
Surface engineering and coating tribology
Lubricants and lubrication
Tribotesting and tribosystem monitoring
Tribology in machine elements
Tribology in manufacturing processes
Tribology in transportation engineering
Design and calculation of tribocontacts
Biotribology
Nano and microtribology
Other topics related to tribology
Important dates:
Final manuscript submission: 22 April 2023
Notification of acceptance: 26 April 2023
Preliminary program: 6 May 2023
Conference: 17–19 May 2023
Please do not hesitate to contact us if you have any questions (serbiatrib@fink.rs).
More information can be found by visiting the Conference website: