Conferences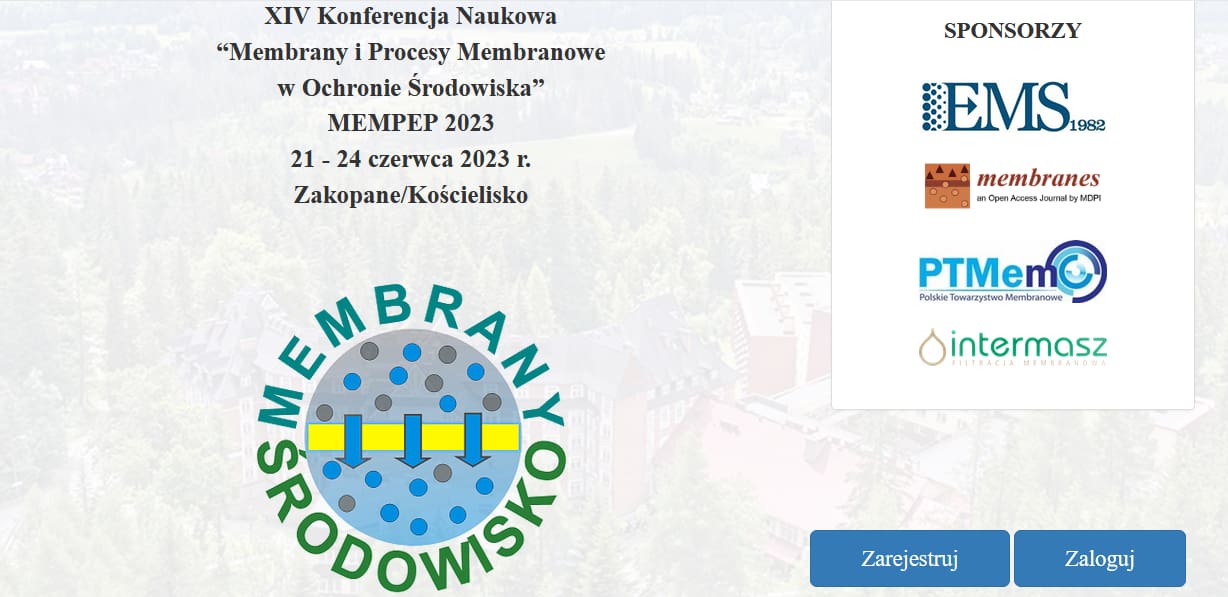 The XIV Scientific Conference "Membranes and Membrane Processes in Environmental Protection" (MEMPEP 2023) will be held from the 21st to the 24th of June, 2023, in Zakopane/Kościelisko, Poland.
Membrane techniques have found a wide range of applications in environmental protection. Thus, the reviewing and coordination of current research are justified and aimed for. The active participation of industrial partners who apply membrane processes to industrial practice is also highly desired; the above has all been revealed by a series of membrane conferences regularly organized since 1995.
The aim of the conference is to sum up the recent progress in the application of membrane processes mainly in environmental protection, but also in other branches of industry.