Cloning of PmMYB6 in Pinus massoniana and an Analysis of Its Function
Viewed by 328
Abstract
Phenylpropanoids are crucial for the growth and development of plants and their interaction with the environment. As key transcriptional regulators of plant growth and development, MYB-like transcription factors play a vital role in the biosynthesis of phenylpropanoid metabolites. In this study, we functionally
[...] Read more.
Phenylpropanoids are crucial for the growth and development of plants and their interaction with the environment. As key transcriptional regulators of plant growth and development, MYB-like transcription factors play a vital role in the biosynthesis of phenylpropanoid metabolites. In this study, we functionally characterized
PmMYB6
, a
Pinus massoniana
gene that encodes an R2R3-MYB transcription factor. It was confirmed by qPCR that
PmMYB6
was highly expressed in the flowers, xylem, and phloem of
P. massoniana
. By overexpressing
PmMYB6
in tobacco and poplar, we found that transgenic plants had enlarged xylem, increased content of lignin and flavonoids, and up-regulated expression of several enzyme genes of the phenylpropane metabolism pathway to different degrees. The above research results indicate that
PmMYB6
is involved in the metabolic flux distribution of different branches of the phenylpropane metabolic pathway, and the results may provide clues for the regulation of metabolic fluxes between flavonoids and the lignin biosynthesis pathways of
P. massoniana
, as well as provide a basis for the molecular breeding of
P. massoniana
.
Full article
►

▼

Show Figures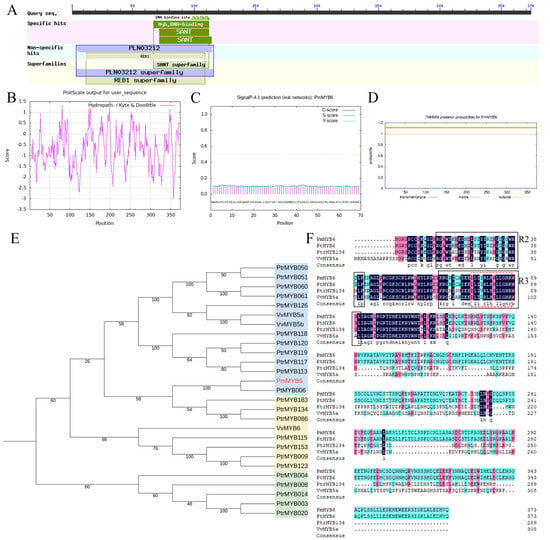 Figure 1