Conferences
Upcoming MDPI Conferences (2)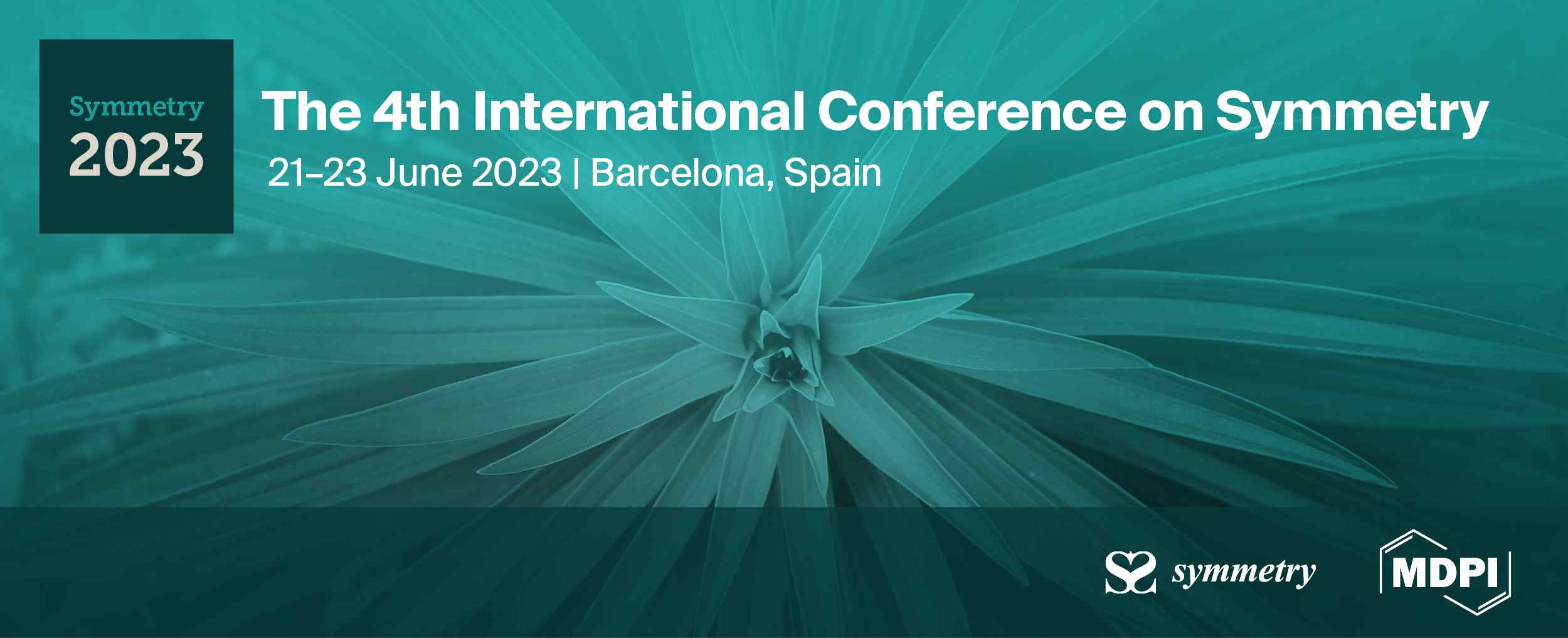 21–23 June 2023
Symmetry 2023—The 4th International Conference on Symmetry
Barcelona, Spain
Dear Colleagues,
We are delighted to announce that "Symmetry 2023—The 4th International Conference on Symmetry" will be back in person in 2023. The event is supported by MDPI's open access journal Symmetry and will be held on 21–23 June 2023 in Barcelona, Spain.
As expressed by Hermann Weyl, who was responsible for important progress in the field of symmetry in math and physics: "Symmetry is a fundamental phenomenon in nature and all sciences". Additionally, paraphrasing Frank Wilczek, "powerful symmetry principles have guided physicists in their quest for nature's fundamental laws". Although one should add, at the same time, that many of the most interesting situations happen to occur when some fundamental symmetry principle is broken. It thus seems as if nature abhors perfect symmetry.
It is this interplay between symmetry and its breakdown, in the many different domains and situations where they appear, which we want to address in the 4th Symmetry Conference in Barcelona. Specifically, we will foster interaction between scholars working in different fields of science.
We welcome scholars, engineers, students, and non-academic colleagues to join Symmetry 2023, and we kindly ask you to save the date. We aim to make this event a forum for discussion, knowledge exchange, and fruitful interactions among stakeholders working in various symmetry-related fields: Computer Science, Mathematics, Physics, Chemistry, Biology, and Engineering Science. Both oral and poster contributions are welcome.
We are pleased to announce the availability of awards for postdocs, PhD students, and researchers conducting research in the field of symmetry and who plan to attend Symmetry 2023.
Best Oral Presentation (EUR 500)
Selected by the Scientific Committee after evaluation of all selected talks presented during the conference.
Best Poster (EUR 300)
Selected by the Scientific Committee after evaluation of all posters presented during the conference.
Both awards are sponsored by MDPI's open access journal Symmetry.
We are very enthusiastic about this 4th Symmetry Conference and are relying on you to make it a successful event.
We look forward to meeting you in Barcelona!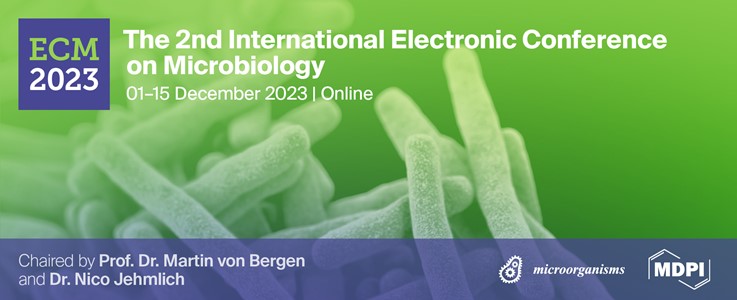 1–15 December 2023
The 2nd International Electronic Conference on Microbiology
Online
We are pleased to announce and invite you to join the 2nd International Electronic Conference on Microbiology (ECM 2023) that is hosted online by: ECM2023.sciforum.net. Participation is free of charge for both authors and attendees.
ECM 2023 will present the latest research related to microorganisms.
Topics of interest include but are not limited to:
S1. Gut Microbiota and Health Disease
S2. Foodborne Pathogens and Food Safety
S3. Antimicrobial Agents and Resistance
S4. Emerging Infectious Diseases
S5. Microbiome and Soil Science
S6. Microbial Characterization and Bioprocess
S7. Microbe–Plant Interactions
Important Dates:
Abstract Submission: 30th June 2023
Acceptance Notification: 20th July 2023
Full Paper Submission: 10 September 2023
Final Paper Notification: 20 September 2023
All submitted abstracts will be evaluated by the conference committee. Upon acceptance of their abstract, authors will contribute an extended abstract for the conference proceedings and a slide presentation of their work. The authors of the most outstanding contributions will be invited to submit a full manuscript for potential publication in the Special Issue "ECM 2023" in the journal Microorganisms (Impact Factor 4.926) (submission to the journal is independent of the conference proceedings and will follow the usual process of the journal, including peer review, APC, etc.).
We look forward to your participation in this exciting event.
To find out more about the conference, please visit the following link:
Biology announces selected third-party conferences. In case you would like to announce your own event on the Biology website, please fill out the following form to apply for the announcement of a conference or other academic event (seminar, workshop).
Upcoming Partner Conferences (0)
No conferences found for the selection.