Journal Browser
►

▼

Journal Browser
Conferences
Upcoming MDPI Conferences (0)
No conferences found for the selection.
Batteries announces selected third-party conferences. In case you would like to announce your own event on the Batteries website, please fill out the following form to apply for the announcement of a conference or other academic event (seminar, workshop).
Upcoming Partner Conferences (1)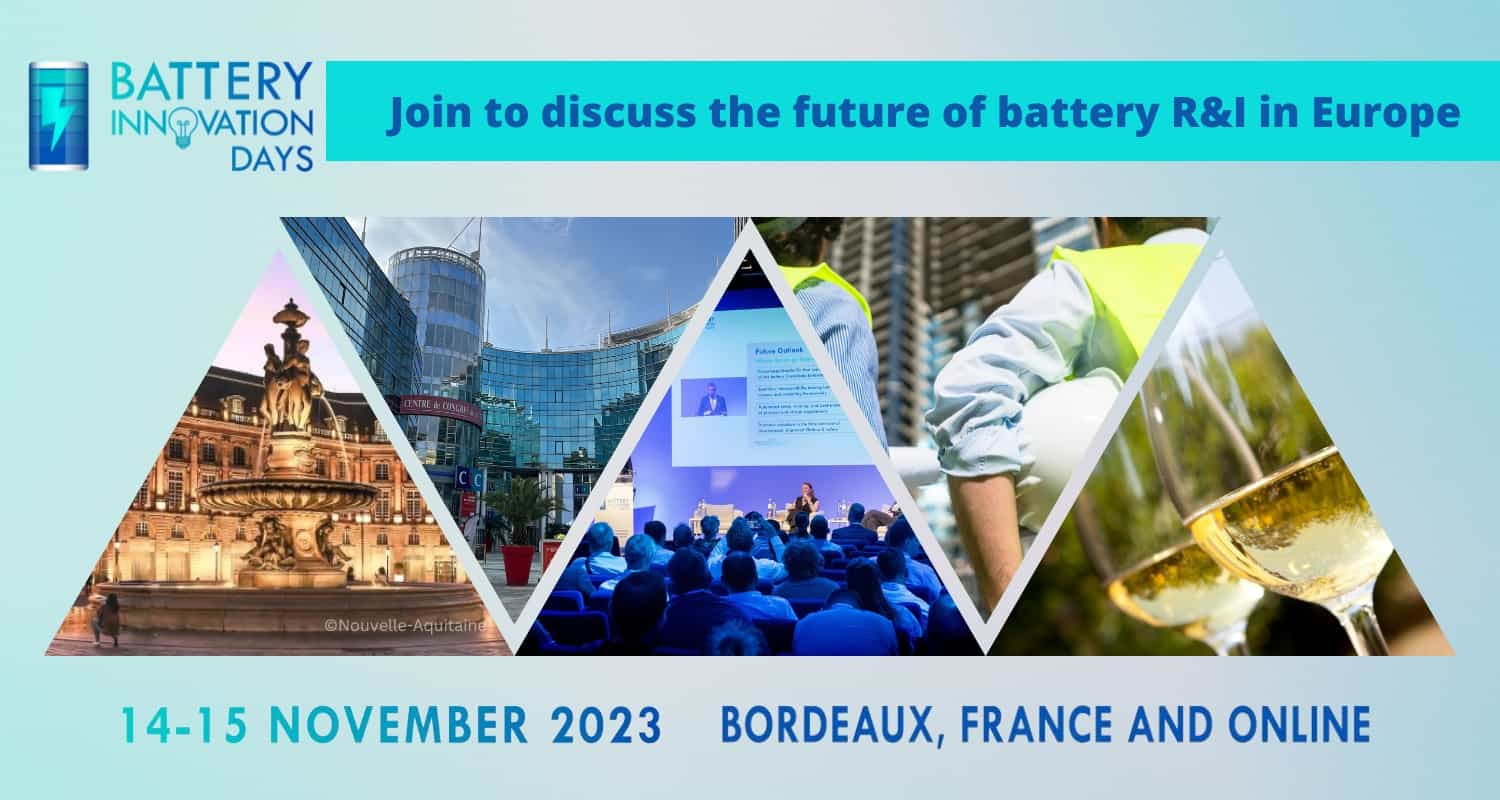 14–15 November 2023
Battery Innovation Days 2023
Bordeaux, France/Online
After two successful editions, the Battery Innovation Days (BID, https://www.accelevents.com/e/battery-innovation-days-2023#about) is back! Today's key European Research and Innovation initiatives (Batteries Europe, Battery 2030+ and the Batteries European Partnership Association, in partnership with the Batteries 1st and 2nd IPCEIs) are co-organising a unique hybrid experience on 14 and 15 November 2023, at the Centre de congrès Cité Mondiale in Bordeaux and online.
Batteries are crucial to enabling technology that will allow the EU to achieve its zero-emissions goals through a responsible and sustainable market. Join us for 2 days of captivating dialogue among the research community, policymakers, industry players and end-users to boost battery research and innovation in Europe. BID aims to increase knowledge and encourage exchange around the deployment of cutting-edge technologies in battery materials, cell design, manufacturing and recycling.
https://www.accelevents.com/e/battery-innovation-days-2023#about