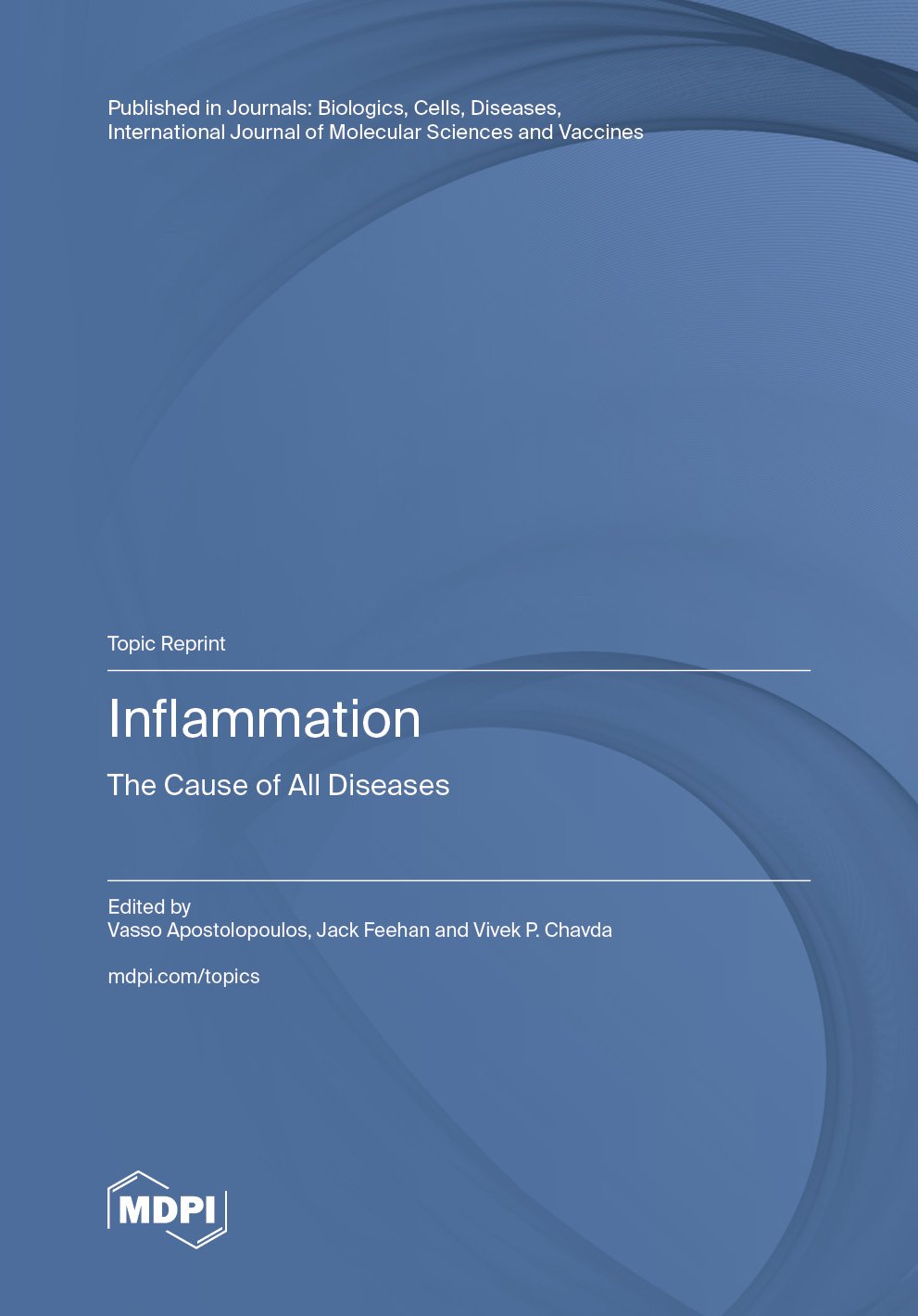 Inflammation: The Cause of All Diseases
Published: September 2023
Pages: 470
© by the authors
MDPI uses a print-on-demand service. Your book will be printed and delivered directly from one of three print stations, allowing you to profit from economic shipping to any country in the world. Generally, we use Premium shipping with an estimated delivery time of 7-12 business days. P.O. Boxes cannot be used as a Ship-To Address.
Please note that shipping time does not include the time for placing and processing the order or printing. For this, an additional turnaround time of 10 working days should be expected.
Summary
Inflammation refers to the defensive response of living tissue with a vascular system to inflammatory factors and local damage. When your body activates the immune system, it releases inflammatory cells. These cells attack infection from external pathogens, such as bacteria and viruses. Inflammation is a protective mechanism for the body. However, in relation to disease, certain factors can activate inflammatory responses, such as bad diet, sedentary lifestyles, environmental factors, etc. Ongoing inflammation or chronic inflammation can lead to tissue damage and the development of diseases. In this Special Issue papers are presented in relation to the links between inflammation and disease.
Keywords
infection; inflammation; immunity; acute and chronic inflammation; chronic disease; cancer; autoimmunity; mental health; infectious diseases; metabolic disease
Added to shopping cart.
This book will be available in print soon.
---
×