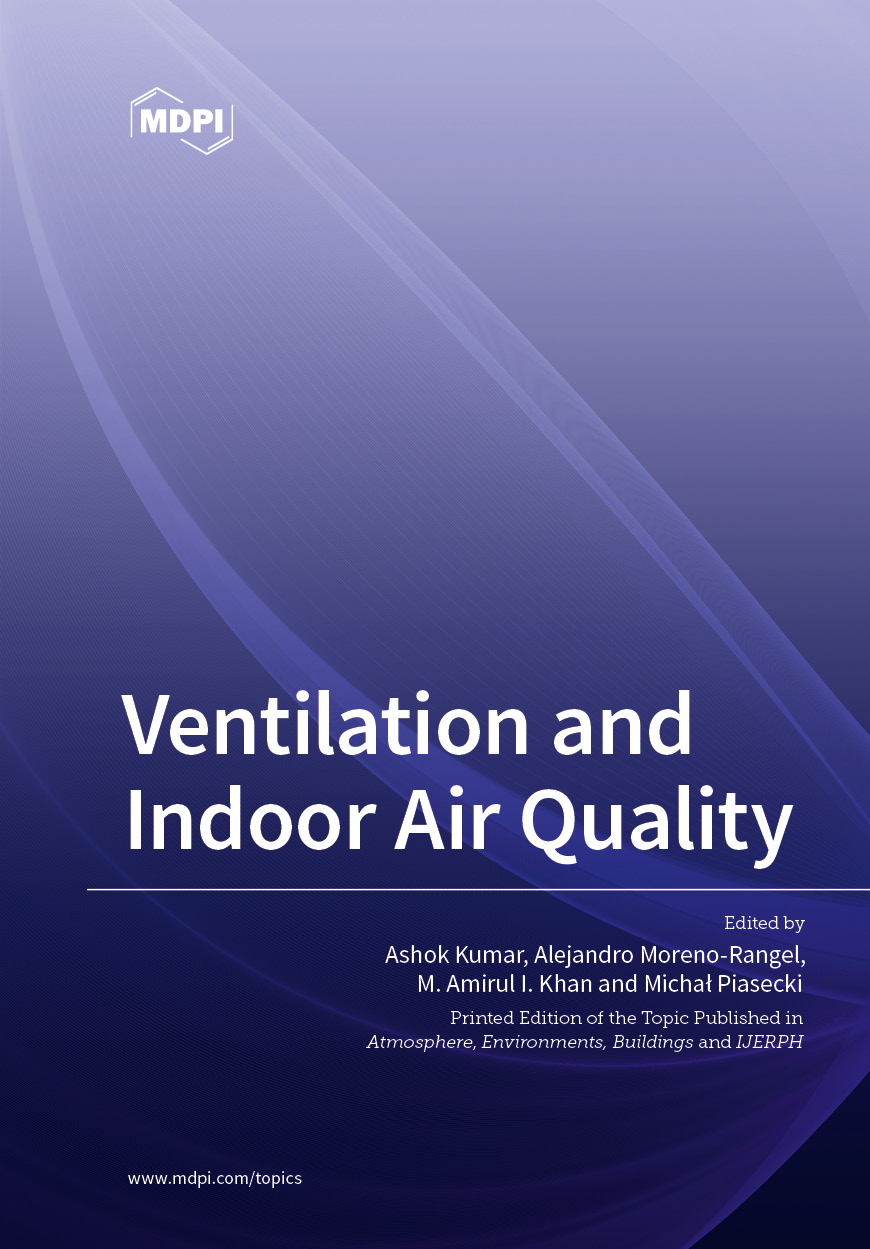 Ventilation and Indoor Air Quality
Published: February 2023
Pages: 372
© by the authors
MDPI uses a print-on-demand service. Your book will be printed and delivered directly from one of three print stations, allowing you to profit from economic shipping to any country in the world. Generally, we use Premium shipping with an estimated delivery time of 7-12 business days. P.O. Boxes cannot be used as a Ship-To Address.
Please note that shipping time does not include the time for placing and processing the order or printing. For this, an additional turnaround time of 10 working days should be expected.
Summary
This reprint focuses on the application of ventilation and indoor air quality (IAQ) in different settings, and is centred around different indoor environments and policymaking issues. It also explores how issues around health, IAQ and ventilation have evolved through the COVID-19 crisis.
In connection with the growing need to determine and assess IAQ, new research seeks to test and investigate new methodologies based on research topics which include an increasing number of harmful substances and test methods. Ventilation and Indoor Air Quality ultimately aims to provide the reader with a comprehensive range of case studies, seeking to solve ventilation and IAQ issues from different perspectives. It presents 19 chapters related to regulations, homes, modelling, field studies, and technology related to ventilation and IAQ.
Overall, this reprint provides state-of-the-art analysis and reviews so that readers with any level of prior knowledge of ventilation and IAQ are introduced to the latest research on these issues. This reprint was written to inspire and stimulate the development of further multidisciplinary research on IAQ issues.
Keywords
indoor air quality; indoor pollution; ventilation; regulations; homes; modelling; field studies; technology
Added to shopping cart.
This book will be available in print soon.
---
×