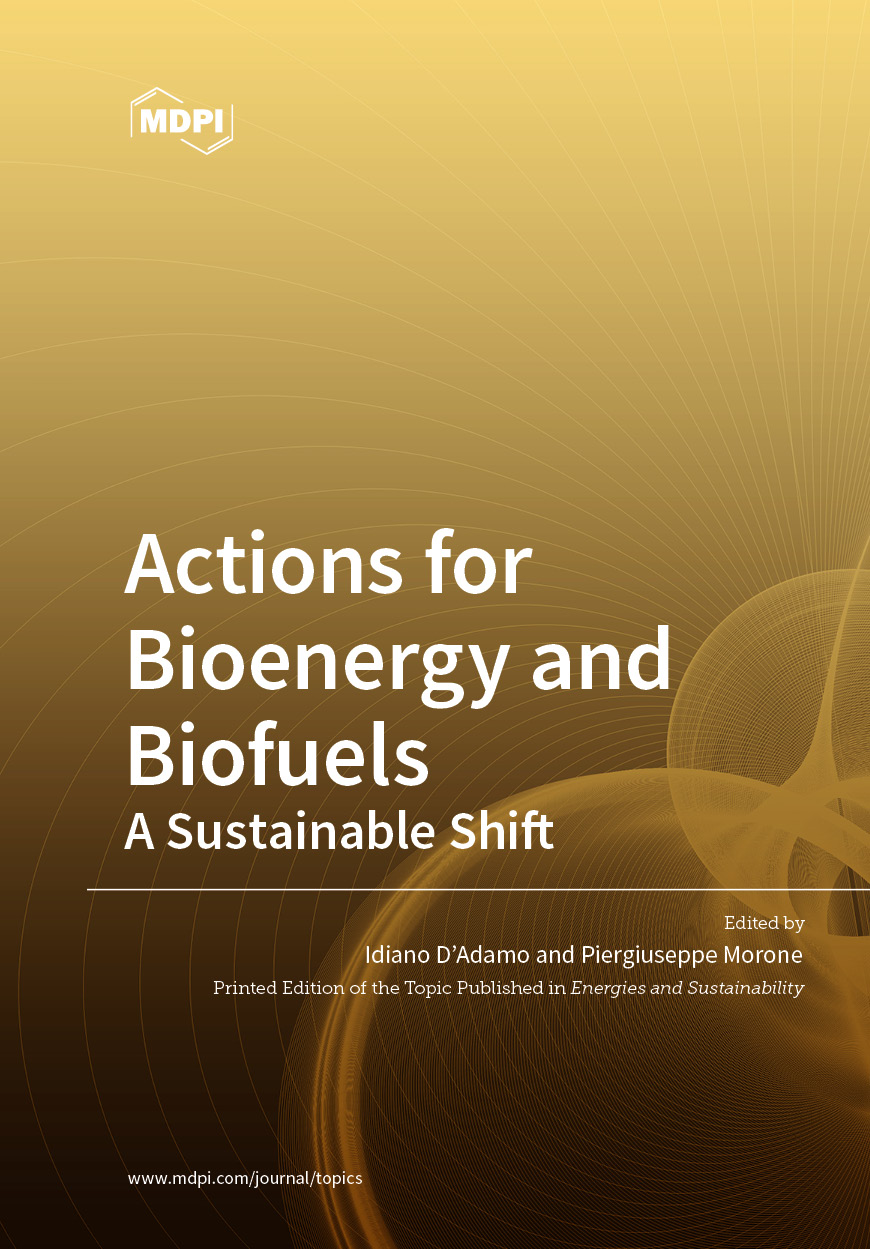 Actions for Bioenergy and Biofuels: A Sustainable Shift
Published: May 2022
Pages: 452
© by the authors
MDPI uses a print-on-demand service. Your book will be printed and delivered directly from one of three print stations, allowing you to profit from economic shipping to any country in the world. Generally, we use Premium shipping with an estimated delivery time of 7-12 business days. P.O. Boxes cannot be used as a Ship-To Address.
Please note that shipping time does not include the time for placing and processing the order or printing. For this, an additional turnaround time of 10 working days should be expected.
Summary
The topic of bioenergy is a multidisciplinary one, where the use of resources and skills can be optimized for the development of sustainable models. It is a time for green strategies, but also for action. It is, therefore, necessary to implement projects that address virtuous examples of the circular bioeconomy. All politicians are called on to contribute, because this global goal can only be achieved if a contribution is made by all countries.
Keywords
sustainability; green economy; circular economy; bioeconomy; bioenergy; biofuel; energy policy
Added to shopping cart.
This book will be available in print soon.
---
×